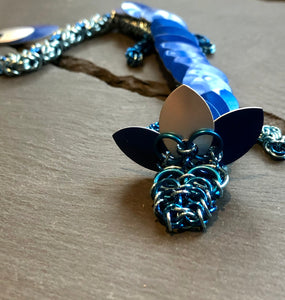 Welcome to Trinket Fairy Designs
Hi, I'm Emma. I'm the designer, artisan, photogapher and general dogsbody of Trinket Fairy Designs! It is my goal to make and curate pretty, unique jewellery (and other gorgeous things) that everyone can wear!

After years of only being able to wear precious metals myself I found surgical steel ear wires whilst browsing for earrings I could keep in for longer than two hours, and so my obsession began.

I always use stainless steel where possible and when not I ensure that all my materials are as hypoallergenic as I can make them, using the highest quality I can source.

I wish you all gorgeous and comfortable jewellery!